Grand Finale Power Lunch with Warren Buffett
GLIDE and eBay are pleased to present the grand finale of the Power of One Charity Auction Lunch with Warren Buffett.  Bidding for this year's Power of One Charity Auction Lunch begins at 7:30 pm PDT on June 12, 2022 and ends at 7:30 pm PDT on June 17, 2022. After a two-year pandemic hiatus, this one-of-a-kind event is back in 2022, with the winning bidder having an opportunity to not only make history, but to spend an unforgettable afternoon with American legend Warren Buffett and build on GLIDE's enduring legacy of impact. Winning bidders and up to seven of their guests will dine at one of Mr. Buffett's favorite restaurants – Smith & Wollensky in NYC.
The opening bid is $25,000. All bidders must pre-qualify at www.bidderprequal.com
100% of proceeds from the winning bid will benefit GLIDE, one of the leading social service institutions working to alleviate human suffering and poverty in the San Francisco Bay Area.
Mr. Buffett has described GLIDE as "…maybe the most effective organization I've seen for people down on their luck. It takes people who have hit bottom and brings them back. I've seen it with my own eyes."
Take me to eBay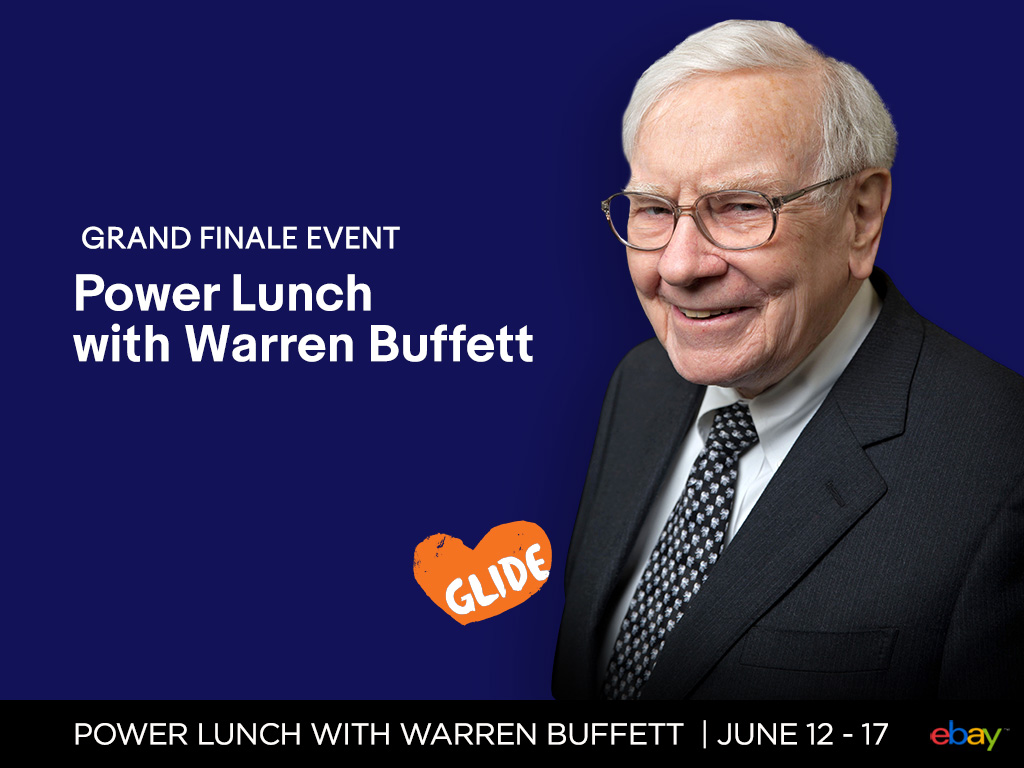 Andy Warhol Original Artwork
In this captivating early work, the enigmatic Warhol reveals himself through delicate and confident lines which generously share the power of love, sex, and desire as he experienced them. This is a rare opportunity to bid on an original Andy Warhol and support The Andy Warhol Foundation for the Visual Arts.
Take me to eBay