Corey Taylor for ACLU Foundation
The front man of Slipknot and Stone Sour, Corey Taylor, is auctioning off select guitars and upright piano from his personal collection, with 100% of the proceeds going to ACLU Foundation. Each instrument was owned, used and is signed. Don't wait to place your bid!
Take me to eBay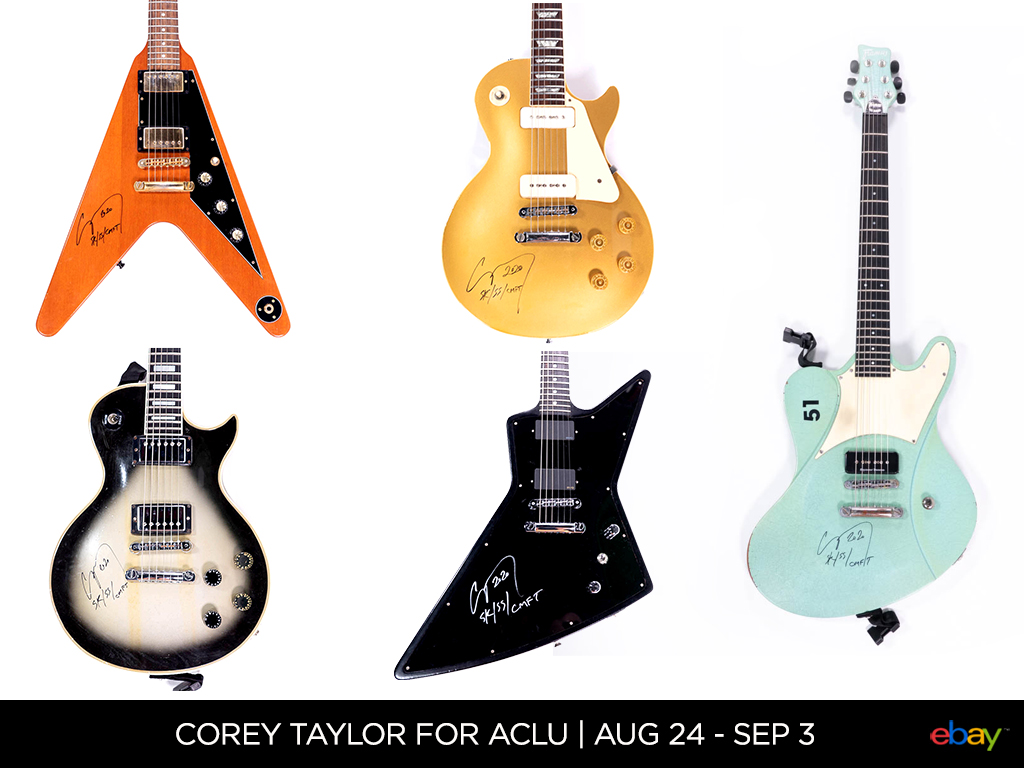 Artists Band Together
Artists Band Together is a pro-democracy political rebellion in the form of artist-designed bandanas. From the American Revolution to Harriet Tubman and the abolitionist movement to Rosie the Riveter, bandanas have played an important role as a historical symbol in the struggle for freedom. In the midst of a global pandemic and a powerful civic awakening, our artists' bandanas seek to carry that spirit into the future as a sign of our collective commitment to democratic values.
As Americans band together to demand justice in the streets, we also have to make sure that our voices are heard at the ballot box in November. All proceeds will be donated to nonprofit organizations working year-round in communities to empower voices and get out the vote.
Take me to eBay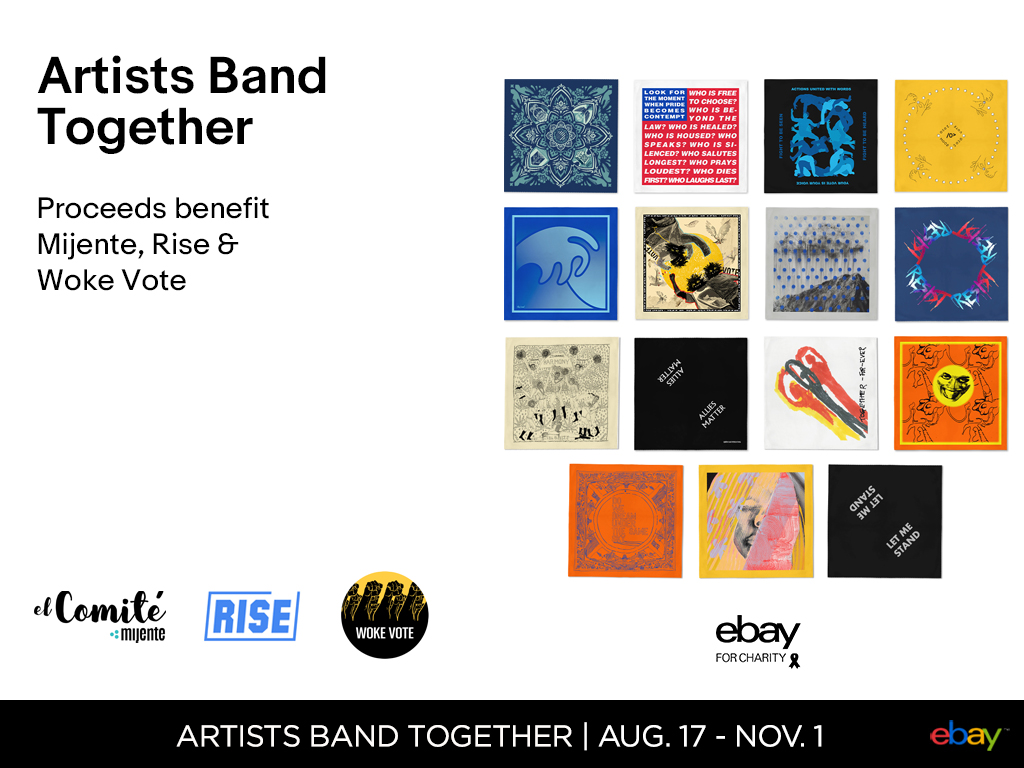 Help a Life Foundation Artwork
Shop pieces from Andy Warhol, Ansel Adams, Thomas Hussung, David Kirkland and more. Proceeds benefit Help a Life Foundation and their efforts to support girls in Ethiopia.
Take me to eBay