American Cinematheque
Own a piece of Hollywood history! Authentic Egyptian Theatre seats mounted on custom plywood and hand-painted with Egyptian-inspired motifs are on sale now. A limited quantity is available for purchase. All proceeds benefit American Cinematheque, a CA non-profit arts and cultural organization.
Take me to eBay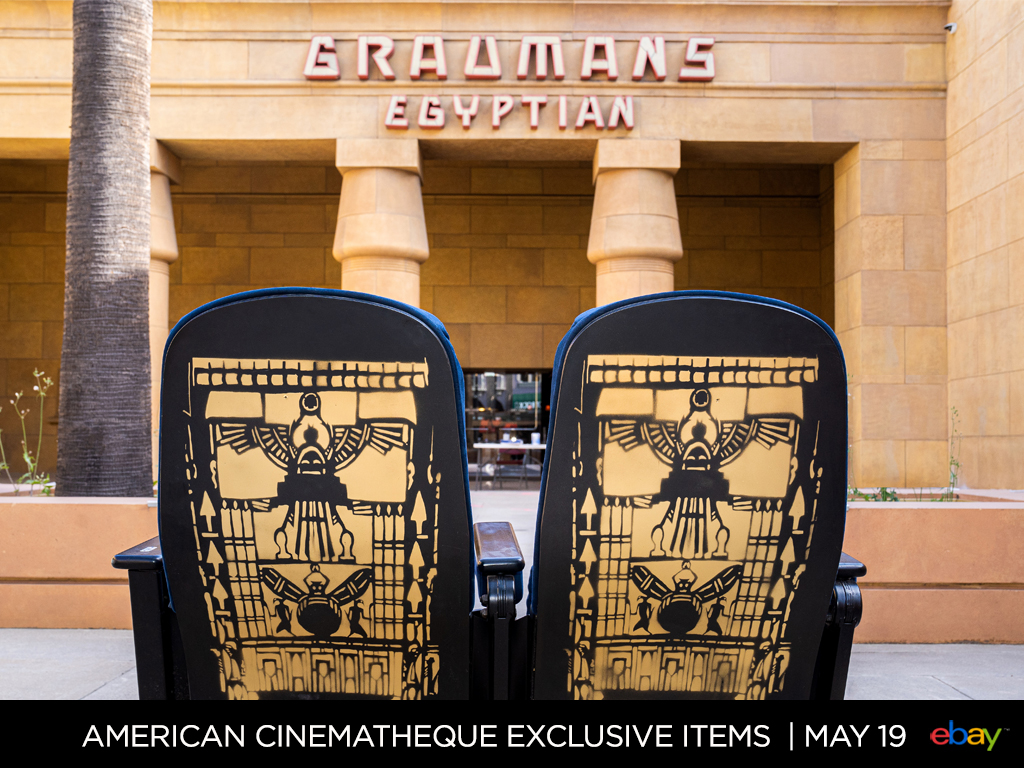 Andy Warhol Original Artwork
In this captivating early work, the enigmatic Warhol reveals himself through delicate and confident lines which generously share the power of love, sex, and desire as he experienced them. This is a rare opportunity to bid on an original Andy Warhol and support The Andy Warhol Foundation for the Visual Arts.
Take me to eBay